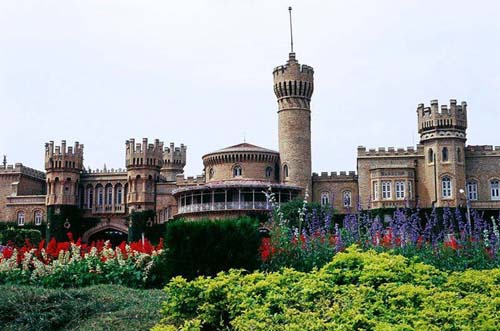 If you are sitting at a dinner table with your family on Friday evening and discussing the fun destinations on Saturday or Sunday, this article will help you to choose a perfect location where you can unwind yourself from a stressful week's work and your family can enjoy your company with fun. Here we list a few places where you can hang out on weekends with your friends and family.
Bannerghatta National Park: Located 20 km south of Bangalore, you will love this place with its greenery and hills; there are lion and tiger reserves, a reptile park and a butterfly park, Watch out for some beautiful white tigers. There is a museum in the zoo, which shares some knowledge about the zoological creatures. This place is a home to many endangered species, which welcomes visitors and tourists with open arms, any time from 9.00am to 5.00 pm except for Tuesdays, which happens to be the park's day off, giving the animals a day to unwind after a tiring week of entertaining the homo sapiens. September thru January is the ideal time to visit this place.
Muthyalamaduvu is a picnic spot 40 km from Bangalore near Anekal. In Kannada, Muthyalamaduvu means 'pearl valley', apparently named for its 92 feet high waterfall, whose falling water appears to look like drops of pearls. The source of the water is the nearby Onakanahalli Tank. There are quite a few resorts to chose from nearby and there is a KSTDC run restaurant. Due to its verdant foliage, Muthyalamaduvu is popular among urbanites as a weekend retreat. Muthyalamaduvu is an hour drive from Bangalore. It is approximately 35 km on the periphery of Bannerghatta National Park. To reach the place, head out on Bannerghatta Road, continue beyond Bannerghatta National Park and reach Anekal.
Dodda Alada Mara (The Big Banyan Tree): The Big Banyan Tree is about 30 kms from Bangalore. On the Mysore Road, turn right after the Rajarajeshwari Dental College to get to the Big Banyan Tree. It is a tree that is more than 400 years old and has its comfortable leaves spread out to make a cool picnic spot underneath it. Be warned that this place is going to be more crowded that you expect it to be. You will see families, groups of friends and lovers jamming the place. And if you are planing on eating some snacks while enjoying the cool shade of the tree, think again. You may get robbed of your snacks by stray monkeys. But dont lose heart, just 14 kms from The Big Banyan Tree there is the Manchanbele Backwaters and dam that can make your day complete.
Traveling:
As these places are at driving distance, you can take your vehicle and enjoy the drive, or else you can book a bus to visit these places. Lots of tour operators have package tours for 1 day trips in Bangalore. You can check those online too. Online bus booking is fairly easy, you can search, compare and do bus booking from your home at your convenience.