Kalimpong is a beautiful hill station situated in Darjeeling in West Bengal. It is a hill station in the Lesser Himalayas also called the Mahabharata range. The town is situated at an altitude of 4,101 feet above sea level. This place was initially known as Kaleebung and later on, the name was changed to Kalimpong. There are some stories behind the town's name. Some people consider that it is traced from a fibrous plant Kaulim found in this region. It is also believed that Kalimpong means an area where tribesmen would gather and organize traditional tribal games.
Kalimpong is situated on an high bridge of the River Teesta, and is now becoming a famous tourist destination of the region. Being near to the popular tourist place of Darjeeling gives it a benefit. The town is very near to the India-China border. In early years, Kalimpong has played the role of a entrance of trade between Tibet and India, which was closed after the war between India and China. There are so many things that make Kalimpong a perfect holiday spot.
Kalimpong offers bird's-eye views of the great Himalayan ranges and the Kanchenjunga peak. The best thing every visitor feels about visiting Kalimpong is quiet ambiance and the peaceful atmosphere. Kalimpong is also popular for its educational institutions of which many were set up during the British period. Kalimpong town is a sacred place for Buddhism. It has a flower market which is famous for its orchids. The destination is also the home to many greenhouses, which export Himalayan grown flower tubers, bulbs and rhizomes. Churches and monasteries are tourist spots of Kalimpong. Of the many monasteries, the most momentous are the Tharpa Choling Monastery, Thongsha Gumpha, and the Zong Dog Palri Fo Brang Gompa. Some other must-visit sites for tourists are the Deolo Hill, Neora National Park and Mangal Dham.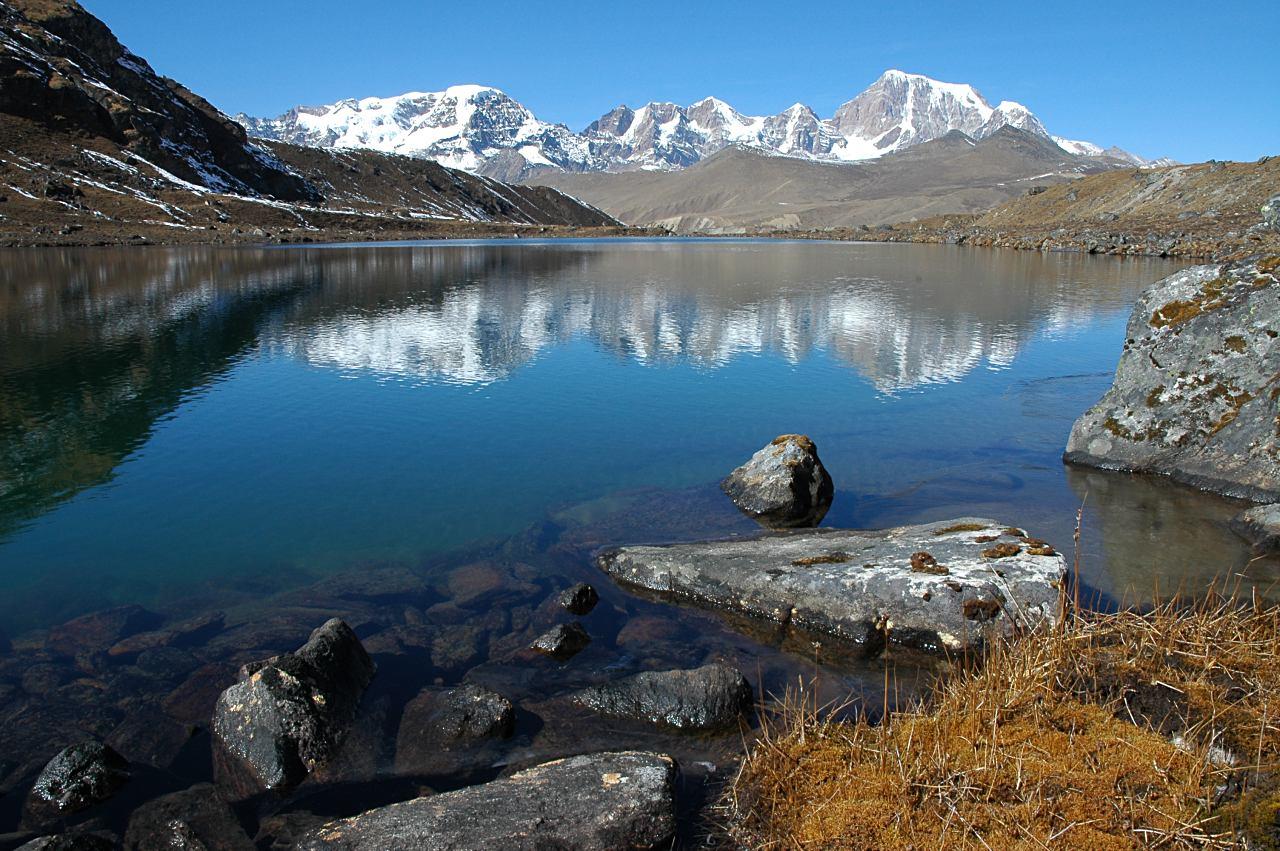 Markets of Kalimpong are flooded with traditional handicrafts and some of the stalls here exhibit ancient arts. The perfect town serves standard Tibetan fare such as thukpa, momos and tea. There are a few restaurants located near the famous sightseeing attractions in Kalimpong, which serve both local vegetarian and non-vegetarian foods. The most convenient way to reach Kalimpong is by renting a jeep or taxi from Darjeeling. The Bagdogra Airport is 80 km from Kalimpong. The town is also connected by train but visitors need to get off at Siliguri, 66 km away, and to reach the place from there. Kalimpong has many places to explore and the best way to do that is by walking or hiking around the town. Hiring a bicycle is also recommended. There are some budget hotels in Kalimpong. Most of them are situated a few kilometers away from the main town and provide basic amenities for tourists. The best time to visit Kalimpong is from September to November. You can book your flights from travel companies or online.
Happy adventure.